A holistic therapy practice aimed at helping you restore your emotional health.
Revive Wellness Holistic Therapy
Plymouth Meeting Counseling
Counseling Services near Plymouth Meeting PA 19462
Plymouth Meeting Counseling for Individuals & Groups in Pennsylvania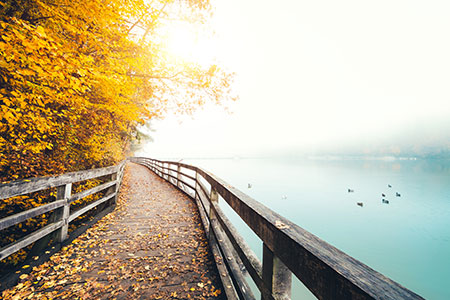 The counselors at Revive Wellness Therapy take a holistic approach to helping you restore your emotional health. Since therapy and treatment comes in so many different forms in the Plymouth Meeting PA area, our counseling center's philosophy is rooted in individualized treatment. The goal our of counseling services is to help you better understand the power you have to reach your goals and claim your authentic self. At our facility, individual counseling is where a client and clinician can explore thoughts, feelings, behaviors and trauma in a confidential setting.
In addition to individual therapy, our counseling center also offers a variety of group counseling sessions to the residents of Plymouth Meeting PA. In particular, we offer a group therapy intended to help participants explore the underlying issues for their eating disorder as well as assist with the development of strategies for coping. We also cover how to apply these new strategies to "real life" beyond the walls of the counseling center. Typically, our clinicians offer additional assistance through family counseling and couples counseling with the goal of improving communication and resolving conflict between relationships.
Plymouth Meeting Counseling for Anxiety & Depression Treatment
Everyone experiences feelings of anxiety and sadness at one point or another. However, anxiety disorder and depression are characterized by feelings so overwhelming that it interferes with an individual's ability to function. At Revive Wellness Therapy, we invite anyone in the Plymouth Meeting PA area experiencing the signs and symptoms of either anxiety or depression to contact our counseling center today to learn what treatments our therapists can provide for you.
At Revive Wellness Therapy, our counselors offer specialized treatment for a number of specific anxiety disorders. For instance, many individuals in the Plymouth Meeting PA area have probably heard of the term "social anxiety." But did you know that agoraphobia, the fear of places or situations that cause you to feel trapped or helpless, and hypochondria, the anxiety that one has an unwanted illness, are two conditions that also fall under anxiety treatment? Contact our therapists today to learn more about the anxiety counseling and depression counseling services provided.
Plymouth Meeting Counseling for Women's Health
One of the broader areas of treatment offered at Revive Wellness Therapy is women's health. We believe that any woman in Plymouth Meeting PA and the surrounding area should seek expert level counseling when they are most vulnerable. At Revive Wellness Therapy, our counselors understand that new and expecting mothers may experience difficulty adjusting to the demands of parenthood. The hormonal changes that occur during pregnancy cause many women to have difficulties coping with emotions. In order to ease your burden, prenatal and postpartum therapy is offered at our counseling center near Plymouth Meeting PA.
Experiencing the unexpected loss of a pregnancy can adversely impact a woman's mental health. The professional counselors at Revive Wellness Therapy believe that anyone in the Plymouth Meeting PA area experiencing such hardships deserves counseling that provides genuine understanding, warmth, validation and compassion. Our expert therapists will provide individualized treatment to meet your needs. Counseling services at Revive Wellness Therapy are more than just about feeling better, we help you reclaim your authentic self.
Our Plymouth Meeting Counseling Services Include:
Individual Counseling
Group Counseling
Eating Disorder Counseling
Anxiety Counseling & Depression Counseling
Therapeutic Nutrition
Grief Counseling
Addiction Counseling
Couples Counseling & Marriage Counseling
---
For individuals in Pennsylvania seeking Plymouth Meeting counseling services or a Plymouth Meeting counseling center in Plymouth Meeting PA 19462, call (215) 688-1514 or send Revive Wellness Therapy a message today.
---