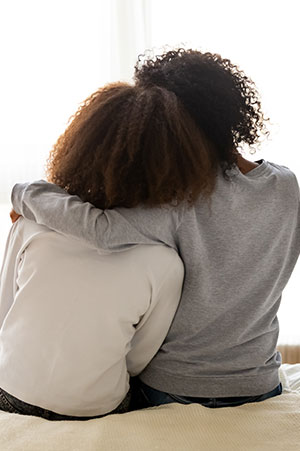 Trauma can affect individuals in many different ways. Some common reactions to trauma experiences include the following:
Persistent, unwanted thoughts
Heightened anxiety and hypervigilance
Depression
Difficulty trusting others and/or maintaining relationships
Physical re-experiencing of trauma memories
Low self-worth
Increased substance use
Feelings of guilt and shame
Sleeping difficulties
Mood changes
Avoidance of people and places
Prolonged Exposure Therapy for PTSD is a trauma-informed and evidence-based treatment. We provide a safe and compassionate environment to explore trauma memories and allow space for healing. Clients can expect to feel safe and validated while processing their trauma and exploring how their experiences have impacted their emotional, social, physical, and behavioral well-being. Together we will gain insight into your experience and its impact, process your emotions, and learn coping skills for you to use outside of therapy. Whether you have experienced trauma recently or very in early childhood, there is hope for a satisfying life.
Revive Wellness offers in-person and telehealth appointments based on your preference and availability.
Telehealth is provided on a HIPAA compliant, user friendly, video platform.
Give us a call at (215) 688-1514 or contact us to book your appointment today.