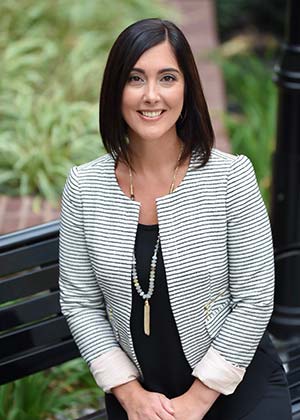 Leiza Stanley, LCSW
Leiza Stanley is a Licensed Clinical Social Worker and the owner of Revive Wellness. Leiza earned a Master of Social Work from Temple University and has undergraduate degrees in Sociology, Child Development and Family Relations. Prior to opening Revive Wellness in 2016, Leiza accumulated more than 15 years of clinical experience in a variety of settings to include domestic violence and sexual assault shelters, an inpatient psychiatric hospital, a partial hospital, and an intensive outpatient setting. Leiza has been published in local media, is a member the board of American Association for Anorexia and Bulimia (AABA) – Philadelphia Chapter, and has appeared on local and national television to promote eating disorder awareness and provide assessment of adolescent behavior.
Leiza believes in the power of the therapeutic relationship and that people are capable of incredible change. Leiza specializes in treating eating disorders, trauma, addictions, relationship issues, and women's health. Leiza is rooted in the philosophy that therapy is about claiming or reclaiming one's authentic self.
Areas of Specialty Include:
Addictive behaviors
Anxiety & Panic Disorders 
Co-dependency 
Depression 
Divorce
Eating Disorders
Obsessive Compulsive Disorder
Parenting & Co-parenting
Self Harm 
Sex Addiction & Partners of Sex Addiction 
Women's Health Issues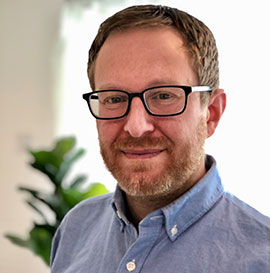 Kenneth Beldon, MSW, LSW
Although mental health challenges can motivate people to seek help, Ken knows that every person is so much more than the difficulties they're experiencing. Ken believes that therapy can powerfully transform people, helping them clarify their values and strengths so they can draw upon them in their daily lives. Using mindfulness and compassion-based skills, Ken helps people develop more emotional freedom and flexibility so they can move toward change, growth, and healing.
Ken is especially committed to working with people experiencing substance use disorders, recovery, relationship issues, death and dying, grief and loss, anxiety, and depression. Ken has masters degrees from West Chester University and Yale University.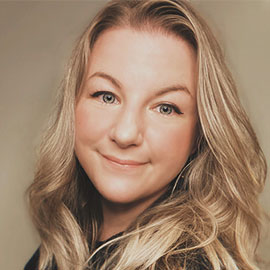 Amber Cardemil, MSW, LSW
Amber Cardemil is a Licensed Social Worker who received her Master of Social Work and BA in Psychology from West Chester University. Amber believes in having a relational approach with clients through authenticity, validation, and empathy. She aspires to foster hope while directing clients toward self-evaluation and self-identified goals. Amber realizes that the path to healing is not always easy and pledges to walk alongside of her clients, providing safety and support. Amber has practiced extensively with individuals and families working to make treatment a collaborative process. Amber employs an eclectic approach, to include Emotion Focused Therapy (EFT), Acceptance and Commitment Therapy (ACT) and Motivational Interviewing (MI) techniques.
Amber specializes in the field of eating disorders, treating adolescents and adults, individuals and families. Amber has worked in all levels of care, allowing her to treat an array of symptoms and co-occurring conditions. In addition to treating eating disorders, Amber is passionate about working with those experiencing challenges related to anxiety, depression, pre-natal and post-natal issues, life transitions, self-esteem, and goal setting.
Jesse Macbeth, LMFT
Jesse Macbeth received his Master's degree in Marriage and Family Therapy from Northwestern University after finishing his BA in Psychology from the University of Arizona. After completing his Master's program in Chicago, he moved back to Pennsylvania and began working with individuals, couples, and families at a non-profit mental health agency in Northeast Philadelphia. Jesse is driven to help couples strengthen the bonds in their relationships and assist each of his clients in living their lives as their most authentic and fulfilled selves. While Jesse has developed a focus on working with couples, he is also committed to helping anyone struggling with life transitions, relationship and communication difficulties, blended families or those going through divorce, and individuals suffering from anxiety, depression, or self-esteem issues. After developing a particular interest in working with couples, he continued his education by training more extensively in Gottman Method Couples Therapy. He is currently under supervision of a certified Gottman Method Couples Therapist and has completed the Level 3 Practicum Training.
Jesse understands that communication and trust are central to a healthy relationship and can break down for a variety of reasons and he recognizes that no two relationships are the same. He collaborates with clients who want to deepen their understanding of themselves and strengthen their relationships with those closest to them. He will work together with you to foster love and support in your relationships, strengthen your emotional awareness, and achieve happiness in whatever way you define it.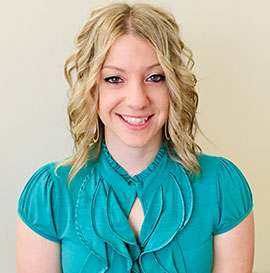 Jillian Mozitis, RD, LDN
Jillian is a Registered Dietitian with a passion for helping people change their lives by developing a healthy relationship with food. She earned a Bachelor of Science Degree in Biology at East Stroudsburg University. After seeing how much of an impact nutrition has on wellness, she decided to complete her dietetic internship through La Salle University's Coordinated Program in Dietetics. Currently, Jillian is pursuing her Master's in Social Work to provide nutrition psychotherapy.