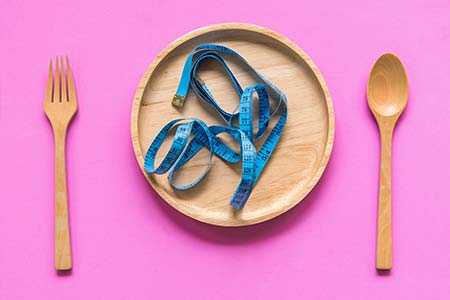 Eating disorders are NOT a diet gone wrong. They are a complex set of symptoms that interfere with a person's ability to live healthfully. Anorexia, Bulimia, Binge Eating Disorders (BED) and Food Addiction are marked by obsessive thoughts and compulsive behavior regarding food, weight, body shape and size. Symptoms of an eating disorder include but are not limited to restriction, binging, purging, overeating, compulsive eating, over exercise, diet pills, diuretics, and laxative abuse. A person with an eating disorder will often have unrealistic, self-critical thoughts about their body and the idea of perfection. It is a pervasive illness that affects one's ability to function interpersonally, psychologically, and medically. One will often engage in eating disorder symptoms to give a sense of control or mastery over one's body and food when life otherwise feels out of control.
Services Provided:
Individual therapy
Group therapy
Nutrition therapy
Statistics:
At least 30 million people of all ages and genders suffer from an eating disorder in the U.S
Eating disorders have the highest morality rate of any mental illness
Eating disorders affect all races and ethnic groups
A person with an eating disorder is four times more likely to suffer from a co-occurring substance abuse disorder than the general population
95% of those who suffer from an eating disorder are between the ages of 12-25 years old
25% of college-age women engage in binging and purging behavior
10-15% of those who have Anorexia and Bulimia are male
Men are less likely to seek treatment because the perception is that it is a "women's disease"
Among gay men, nearly 14% suffer from Bulimia and over 20% from Anorexia
Elite athletes have a significantly higher rate (20%) of eating disorders due to high expectations of self and competitiveness
Revive Wellness offers in-person and telehealth appointments based on your preference and availability.
Telehealth is provided on a HIPAA compliant, user friendly, video platform.
Give us a call at (215) 688-1514 or contact us to book your appointment today.