A holistic therapy practice aimed at helping you restore your emotional health.
Revive Wellness Holistic Therapy
Paoli Eating Disorder Treatment
Eating Disorder Treatment Center near Paoli PA 19301
Paoli Eating Disorder Treatment in Pennsylvania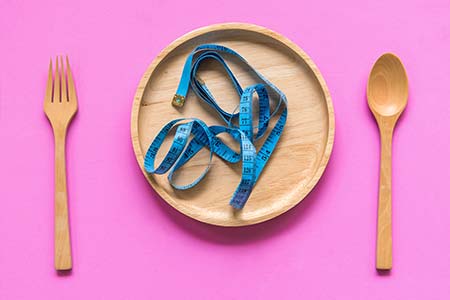 Eating disorders are much more than a diet gone wrong. If left untreated, an eating disorder can adversely impact an individual's physical and emotional health. In general, eating disorder treatment addresses the interpersonal, psychological and medical issues that effect a person with an eating disorder. For residents of the Paoli PA area, Revive Wellness Therapy offers comprehensive and holistic eating disorder treatment provided by our eating disorder specialists and a certified dietician.
At Revive Wellness, our eating disorder treatment specialists believe in the power of healing through relationships. Our approach to treating an individual with an eating disorder is meeting them understanding, validation, compassion and genuine warmth. Individuals from the Paoli PA area who have enrolled in our eating disorder treatment programs pursue the claiming or reclaiming of their authentic self. The eating disorder psychologists at Revive Wellness Therapy always aspire to provide individual treatment to meet your unique needs.
Paoli Eating Disorder Specialist
The eating disorder therapists at Revive Wellness Therapy are sensitive to the complicated nature of eating disorders. An individual seeking eating disorder treatment is likely not the only person who has been impacted by the illness. At times, our eating disorder counselor may recommend that in addition to eating disorder treatment, family and/or relationship counseling is also attended to help strengthen the entire family's support system. The eating disorder treatment approach at Revive Wellness Therapy is intended to encourage healing through on-going relationships and support.
Eating disorder counseling at Revive Wellness Therapy provides the client with a certified eating disorder dietician who can help improve the physical health of an individual who has experienced an eating disorder. The eating disorder therapists at Revive Wellness Therapy are familiar with many of the underlying causes of the illness as well as long term and short term risk factors associated with eating disorders. The holistic approach to eating disorder treatment at our eating disorder treatment facility is intended to last well beyond the hours a client is in the office. Our eating disorder treatment center believes in creating a positive corrective experience that can be applied in all aspects of an individual's daily life.
Paoli Eating Disorder Support Groups
Eating disorder treatment at Revive Wellness Therapy includes much more than one-on-one or individual therapy. Our eating disorder specialists organize a number of eating disorder support groups for the residents of the Paoli PA area. Join us in our eating disorder treatment center and begin healing through relationships. At Revive Wellness Therapy, our eating disorder psychologists understand that "real life" is different than the environment provided in an eating disorder group so we also offer the opportunity for exposure to challenges in the Paoli PA area that expand beyond the walls of the therapy office.
As with many problems, the first step to getting the most effective eating disorder treatment is to admit to yourself that you need help. When you are ready to seek help, please reach out to our eating disorder specialist. The Revive Wellness Therapy team will be happy to oversee your care and develop an eating disorder treatment plan that is right for you. All individuals in the Paoli PA area are invited to call (215) 688-1514 or send us a message today if they are in need of eating disorder treatment.
Our Paoli Eating Disorder Treatments Include:
Anorexia Treatment
Binge Eating Treatment
Bulimia Treatment
Eating Disorder Support Groups
Eating Disorder Groups
Food Addiction Treatment
Eating Disorder Outpatient Services
Eating Disorder Counseling
---
For individuals in Pennsylvania seeking Paoli eating disorder treatment from a certified dietician or a Paoli eating disorder treatment center in Paoli PA 19301, call (215) 688-1514 or send Revive Wellness Therapy a message today.
---