A holistic therapy practice aimed at helping you restore your emotional health.
Revive Wellness Holistic Therapy
Gladwyne Nutritionist
Nutritionists near Gladwyne PA 19035
Gladwyne Nutritionists in Pennsylvania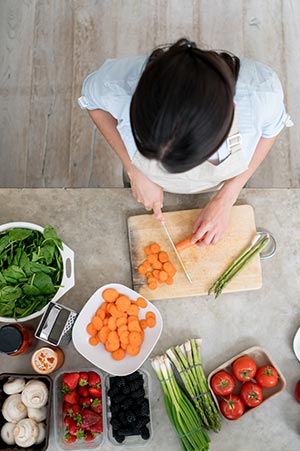 Revive Wellness is proud to offer nutrition therapy services with their certified nutritionist. When you choose nutritional consulting with Revive Wellness, you will never be given a diet approach to address your condition. Our nutritionists believe in optimizing your nutritional health by nourishing the body and setting goals to eat intuitively. We invite all residents of the Gladwyne PA area seeking a registered dietician to contact Revive Wellness to learn more about our holistic nutritionist services.
At Revive Wellness, our nutritionist understands that every person needs individualized nutritional care. Your body's needs are unique and the best results during nutritional counseling are reached when those needs are met. Our nutritionist is specialized to provide therapeutic nutrition to individuals in the Gladwyne PA area who have experienced eating disorders as well as an extensive list of other conditions including individuals with diabetes, cancer and food allergies. Together, you and our nutritionist will work together to build a healthier relationship with food!
Gladwyne Therapeutic Nutritionist
Our certified nutritionist specializes in eating disorder nutrition therapy. At every session, our eating disorder nutritionist will work to challenge the health-interfering factors of your condition. During these sessions, our nutritionist will not only expose you to nutrition education and meal planning, but also give guidance and information about dining out at restaurants in the Gladwyne PA area. Additionally, you will gain exposure to food shopping and even meal preparation with the guidance of our nutritionist in our full-service kitchen.
Therapeutic nutrition at Revive Wellness goes beyond eating disorder treatment. Individuals who are seeking a nutritionist for any health condition affecting their diet are invited to our nutrition center. You will be given the nutrition education you need and our nutritionist will support you every step of the way. With the help of our nutrition consultant, you will experience meal planning and support as well as information about what questions you should ask about products when you are dining out or purchasing food from the grocery store.
Our Gladwyne nutritionist provides therapeutic nutrition services for the following conditions:
Diabetes Nutritionist
Food Allergies Nutritionist
Cancer Nutritionist
Celiac Disease Nutritionist
Hypertension Nutritionist
High Cholesterol Nutritionist
Irritable Bowl Syndrome Nutritionist
Gastrointestinal Issues Nutritionist
Obesity Nutritionist
Pre & Postnatal Needs Nutritionist
Polycystic Ovarian Syndrome (PCOS) Nutritionist
And More!
Gladwyne Holistic Nutritionist
The world we live in is inundated with misinformation about nutrition. In Gladwyne PA, you can frequently be exposed to the media discussing new health trends without acknowledgment of the whole picture. Poor nutrition can lead to a large number of health problems. At Revive Wellness, our holistic nutritionist will give you the keys to improve your health and boost your energy. The most important thing to remember about our nutritionist is that our approach is always based on individuals needs.
The key to holistic nutrition is understanding the true culprits of poor nutrition. The Gladwyne media is constantly flagging low-fat and low-sodium food products as the key to great nutrition, but there are many more factors to consider. Our nutritionist understands that processed food and other factors may have adverse effects on our health. Let our nutritionist work with you to replace the potentially harmful foods in your diet and replace them with delicious, nutritious alternatives.
Our Gladwyne Nutritionist Provides The Following Services:
Nutrition Counseling
Nutrition Consulting
Eating Disorder Nutrition
Nutrition Therapy
Clinical Nutrition
Medical Nutrition Therapy
Cancer Nutrition
Diabetes Nutrition
---
For individuals in Pennsylvania seeking a Gladwyne nutritionist or Gladwyne nutritionists and dieticians in Gladwyne PA 19035, call (215) 688-1514 or send Revive Wellness Therapy a message today.